Hello everyone!  Today's post is short and sweet. While there are lots of exciting things happening, keeping me busy, I couldn't leave you with radio silence!
So here's an easy, helpful tip. Do you often end up with lots of nearly-empty thread spools from all your leftover projects? (I know I do!)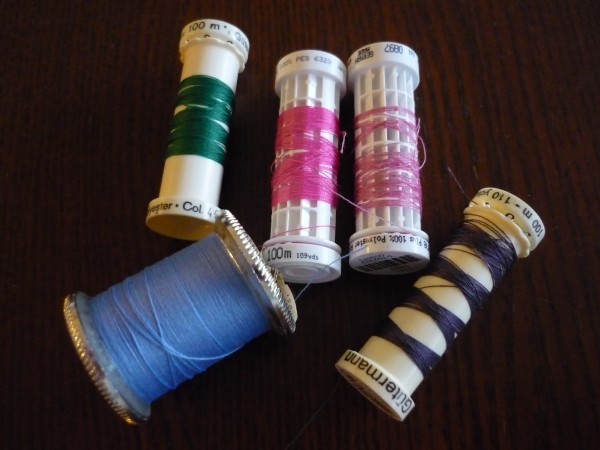 Save them, and keep them handy to use for basting! Especially if you machine-baste the seamlines of your muslins, like I did here. See, I'm using a yellow bobbin and a bright blue top thread, because it doesn't matter! It's actually kind of helpful, because I can tell which is the right side and which is the wrong side of the muslin pieces.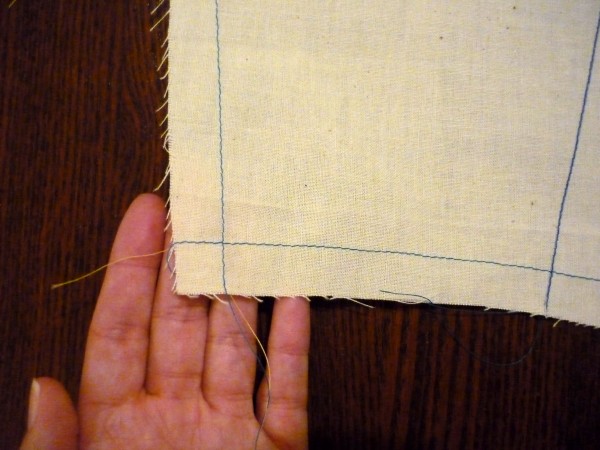 You can also use them for hand-basting, when you know it's only temporary. Not only are you using up the ends of your thread, but you're saving the real thread for permanent stitches. Choose a contrast colour so you can see it easily!
You can apply the same idea to any temporary or hidden stitches. Tailor's tacks would be another great use of leftover thread.
Any other tips for using up old thread? Or other helpful tips for leftover bits of sewing supplies? (What do you do with that extra four inches of elastic leftover from one of those pre-cut packets?) And do you all already do this with your half-used thread? I'd love to know!