Well, if you're wondering what happened after yesterday's dress update, I finished it!! Yay, I can make a dress in two days! My absolute favourite part is the lace-trimmed lining. It's so much fun!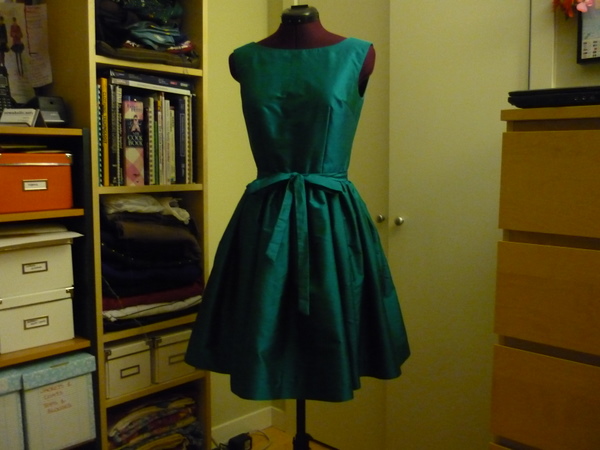 I'll share photos from the party and of the dress in action soon. And, I'll answer all of your questions from yesterday on why and how I did some of the things I did! In the meantime, here's a Sunday morning sewing tip while I recover from the festivities!
I had everything I needed for this teal silk dress – everything except matching serger thread. I usually have black, grey, cream and white serger thread in my collection, I've only recently added red! Strangely enough, there was a lone cone of green in my serger thread box, but just one.
Here's my tip: if you only have one cone of matching thread, use it for the upper looper! Use something similar for the other three, in my case I used medium grey and it blended in not too badly. If you don't have any matching serger thread, take your regular spool of thread and use it in the upper looper.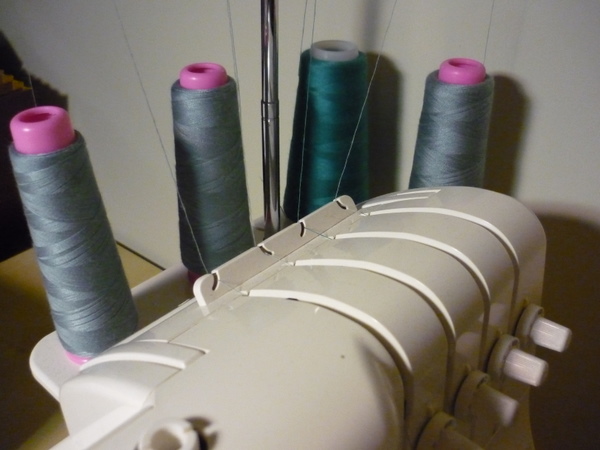 If you have two matching spools of thread, use them on the two loopers. Three matching spools of thread? Use them on the two loopers, and the needle that lands on the left.
Here's how it looked when I serged my facing edges – it's quite a dark photo but you can see the main thread is green, with two lines of grey.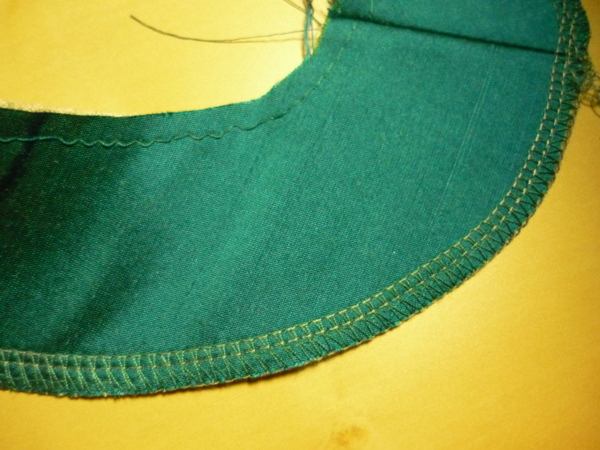 I hope that was somewhat helpful! Proper dress photos coming soon, as well as perhaps some related construction posts.
Hope you're all having a great weekend so far!