Hey, Sew-Alongers! I apologize but I don't have a Sew-Along post ready for us today! A shipment of boxes arrived last week that took over most of the office, so I wasn't able to get to the sewing machine at all. (And I still haven't cut my lining fabric either! So behind.)
Which means I have nothing prepared for our next step yet. I hope you'll understand! I hope to get everything sorted in the next day or so and then back to the Sew-Along.
I'll leave you with a silly photo of me wearing the half-finished jacket: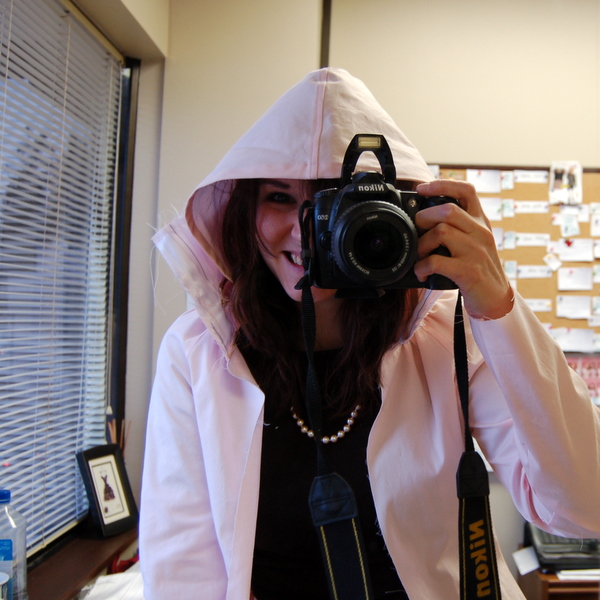 Pretty cool that we can try on our jackets already, right? Remember there's a front band on each side, so don't panic when your jacket won't meet at centre front. I know that a couple of you found this out last week after sewing up the sideseams! The bands add a couple of inches to fill in that centre front gap, all the way from the hem to the top of the collar.
Sorry for the delay in Sew-Along posts, and thanks for understanding! If you're still working on the earlier posts, here's a day or so to get caught up with the group!
PS. Remember, the Renfrew Top Pre-Sale ends today. If you're on the Sewaholic Patterns mailing list (different from the daily blog-post email list), check your mail for the secret code that will give you free shipping! Not on the list? Sign up here!