The Robson Coat pattern might be unlined, but Melissa's Robson Coat is underlined! I had to share this on the blog. Look at her amazing colour combination! That is a fantastic print to have on the inside of your coat, don't you think?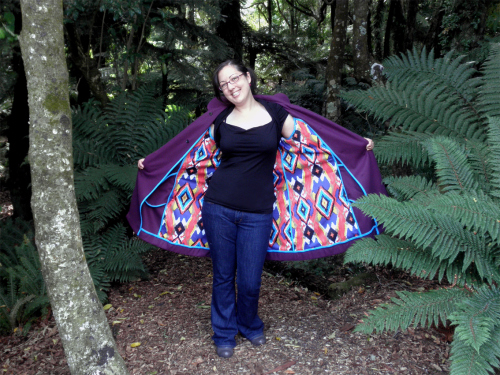 Here's the link to her blog post, detailing the construction and her tips for sewing this coat in thicker fabric. She was one of the pattern testers for this pattern, which means she was able to whip this coat up, underlining and all, in less than two weeks. Impressive!
Want to see more versions of the Robson Coat? (Get the pattern here.) Thank you Melissa and well done!
Have a wonderful weekend, everyone!