I stopped by the Our Social Fabric sale on Saturday and thought I'd do a quick report on what it was like! If you missed last week's post and giveaway, Our Social Fabric is an organization that collects unwanted fabric from the movies and local design companies. Each month they open their doors and host a big sale!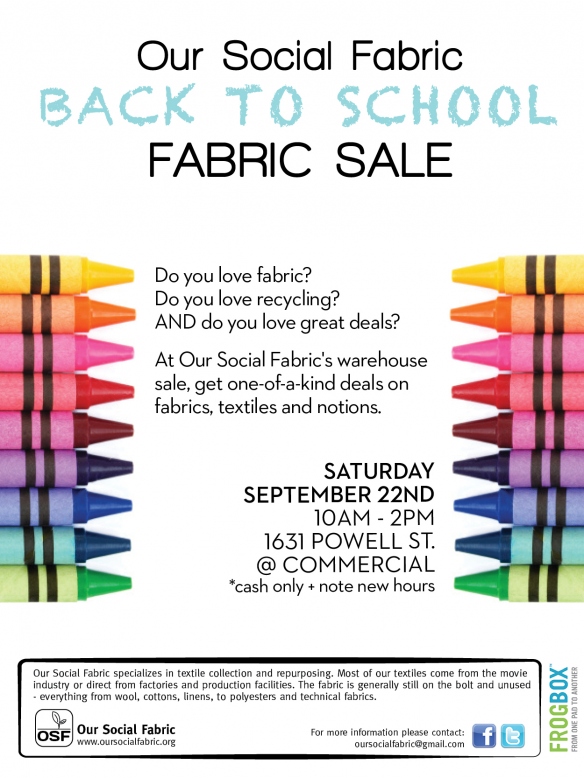 Finding the place
The flyer says at the corner of Commercial and Powell. Once you get to the corner, continue heading west on Powell. It's on the north side of the street (the right side if you're driving) and you'll see a sign out front.
Parking
Lots of free, one-hour parking! Parking was no problem, I parked a block away but could have parked much closer.
Fabric
Fabric was either in boxes on the floor or on rolls. You could fill your bag with the box fabric, fabric on the rolls was $2/metre. (Excellent pricing!) The bags you get are nice and big. Bigger than a paper grocery bag I'd say!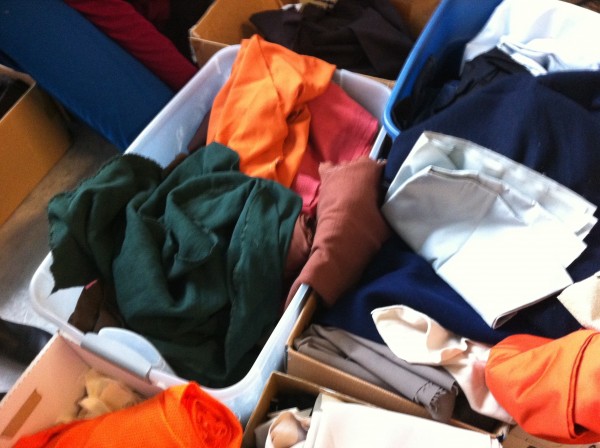 A wide variety of everything from scraps to technical knits. I recognize some of the knits as really high-end technical fabrics, ones that would cost close to $30-$50 per metre if you were to buy them regularly. From what you guys said in the comments, I'd guess that the fabric selection changes at every sale. When I was there, the fabric on rolls was more interesting than the fabric in the bins, but that may be just because the best stuff was snagged by then!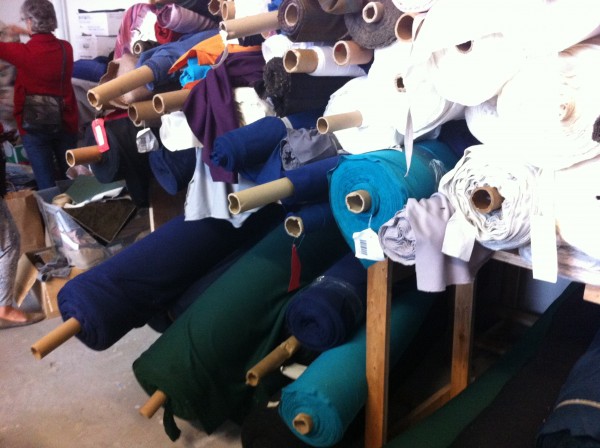 I'd probably say by the speed that fabric was flying out the door, you want to be there right at opening. (I rolled in around 12:30, well after the sale had started.) Especially if you're making the trip in from somewhere far. Go with free hands (no handbags that require your hands) so you can rummage through the bins easily. This is the kind of sale where you go with no particular project in mind, just an open mind to the possibilities of what you might find.
Did you go this weekend? What kind of fabrics did you find?