Hey, everyone! Just wanted to let you know I'll be posting a little less over the next week or so. I'm going to take a bit of time off to enjoy the holiday season. (I know, time off – very surprising! I love what I do so it's hard to stop and take a break.)
To be honest I'll still be working on and off during the holidays, just not writing posts or checking emails. Orders will still ship over the holidays, in case you were thinking of treating yourself to a new pattern this Christmas! (Except for December 26th and 27th, on those two days there is no mail pick-up. Orders will resume shipping on December 28th. So they'll still get out to you as quickly as they can!)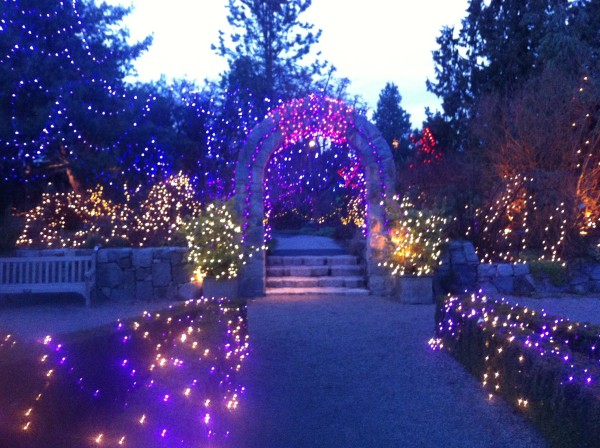 this is the festival of lights at van dusen gardens, one of the things I'd like to do this Christmas! Doesn't it look romantic? Mr Sewaholic and I can sip hot chocolate while we walk and admire the beautiful lights in the garden.
I hope you all have a wonderful, wonderful holiday season, full of good food and good company. (And maybe some sewing goodies under the tree.)
Speaking of sewing goodies, are you still searching for holiday gift ideas for someone who sews? Here's what I asked for last year, and here are all the lovely sewing gifts I opened last Christmas morning. This year I'm not asking for much, gift-wise. I just want to take a bit of a break, knit and read, spend time with family and friends, and enjoy the lights and sounds of Christmas while it lasts!
See you in the new year for the Minoru Sew-Along and more!