You just never know what kind of cool things you'll be asked to participate in! This week, Thursday the 19th, is the Garbage Fashion Show put on by the Coquitlam School District. The contestants, high school students, have a few months to construct a garment out of a recyclable materials (ex. used bottles, plastic bags, old boxes, etc).
Wonder what that could possibly look like? Here are some photos from last year's event: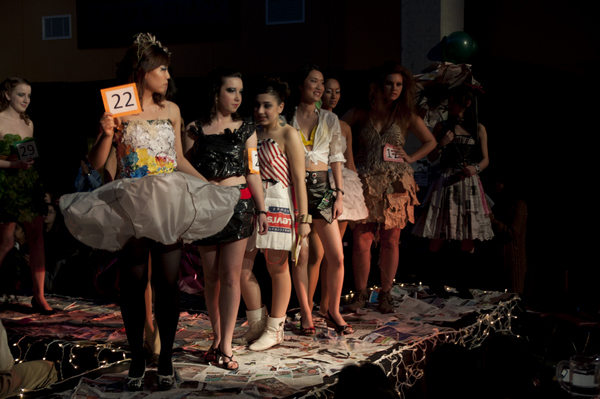 The purpose of the fashion show is to raise environmental awareness amidst School District #43's high schools, and all proceeds from this show will be donated to grassroots charities.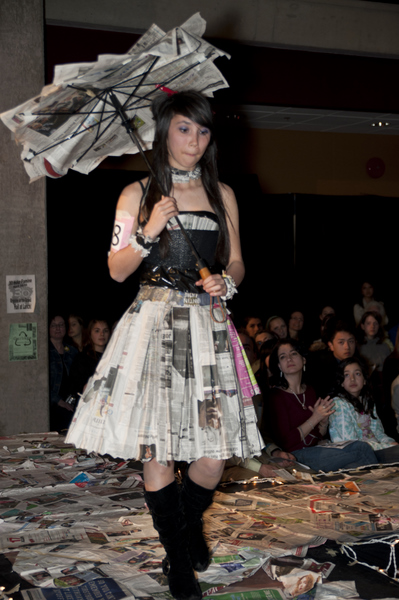 Their fundraising goal is $3000, which will come from ticket sales, raffle draws and a silent auction at the event.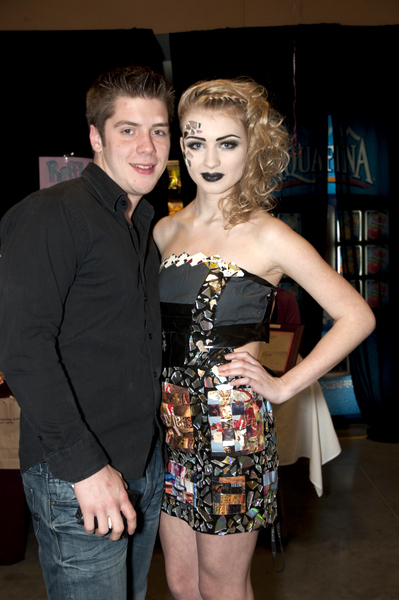 Pretty neat, right? Well guess who's been asked to be a guest judge?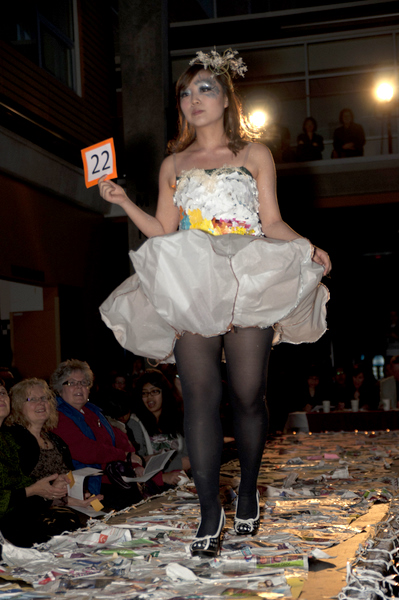 Me! I get to watch the fashion show and rate the participants. I was asked to be a guest judge by a home ec student, when I gave a presentation at Heritage Woods Secondary School in Port Moody. How could I say no?
I'm excited to be part of something so cool and creative. While it wasn't that long ago since I was in high school myself, I'm happy to support events that get young people interested in fashion and design. And I love the concept of making something out of nothing. Think of all the re-fashioning we do, updating  and modernizing thrift-store finds to be wearable today. Or rescuing damaged vintage clothing and making it new again. This takes that whole 'something-out-of-nothing' concept to a whole new level!
Wouldn't you have loved to do something like this in high school? Have you ever done something like this? I know I would have been all over it!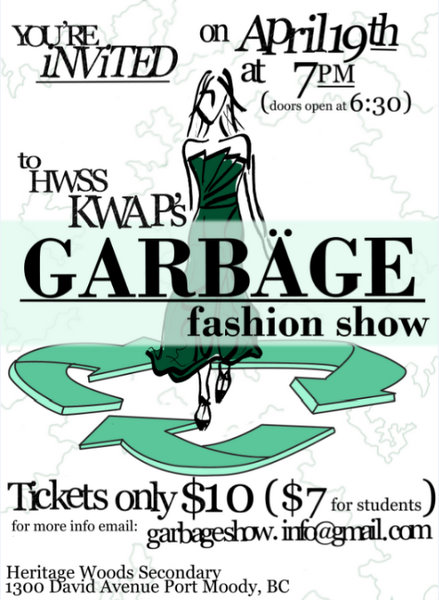 Want to see the show? Buy tickets through email (address in the poster above), or watch the promotional video here. If you're in the Coquitlam area, come on down and support young creative talent!