Another Saltspring dress! I can't get enough of this pattern. In Vancouver, summer has come and gone and we're now stuck with the fall season whether we like it or not (I like it).  But I've noticed that most of my dresses are pretty summery. I really wanted to see if I could integrate a version of this dress into my fall wardrobe.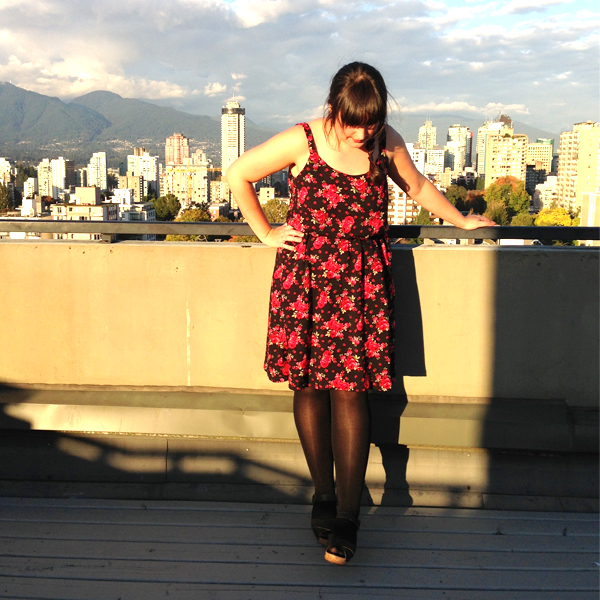 When Michael Levine & Low Price Fabric offered us some fabric yardage, I knew I needed to jump on this opportunity to make myself another Saltspring. Plus, I love Michael Levine's fabrics!
The fabric is this a rayon challis print. It's a great weight and has a perfect drape for this dress. I normally wouldn't gravitate towards a print with red and black in it, but there are some lovely dark pink tones and it really ties in with all of the black and brown leather I tend to have in my wardrobe.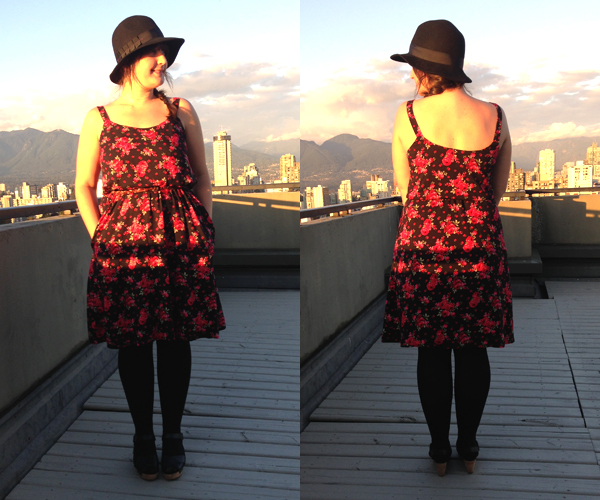 I made a few modifications to the dress this round. I lengthened the skirt by about 4 inches. This is mostly because I wanted to see how it looked in an above knee length. I like the way it turned out!
I used thicker straps, because I think they are more appropriate for the fall season and for layering.
I omitted the back zipper in this version. Depending on the fabric, the back zip is not always necessary. I wanted to see if I could get away with it with a woven fabric like this, and it works fine! I will admit, omitting the zipper made the whole process much quicker.
Finally, I added a lining to the skirt; since the zipper was omitted, this was really easy. I just cut another skirt front and back out of black viscose batiste, shortened these pieces at the hem by an inch, and attached the skirt and lining at the waist before I sewed the skirt to the bodice. Then I made a casing for the elastic through all the layers.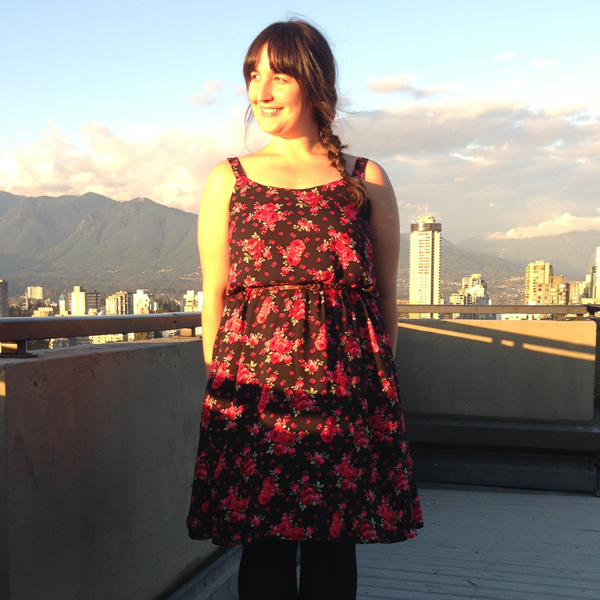 I think this dress is really cute with tights, and could totally look great with a cardigan, or short jean jacket and a scarf. There are tons of styling options that can make this dress work for fall.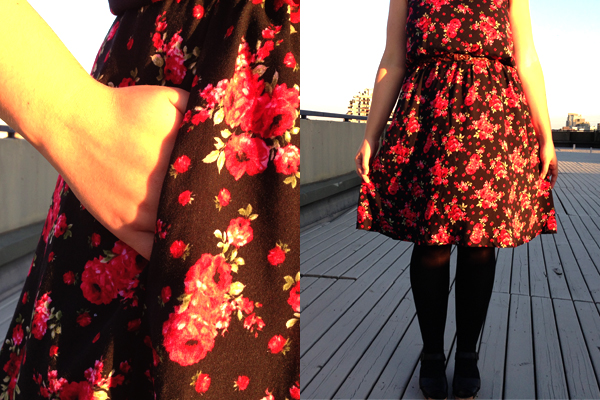 Pockets! I love having pockets in my dress, don't you? I'm also really happy with the lengthened and lined skirt. This was such an easy mod and really made this dress more fall weather appropriate.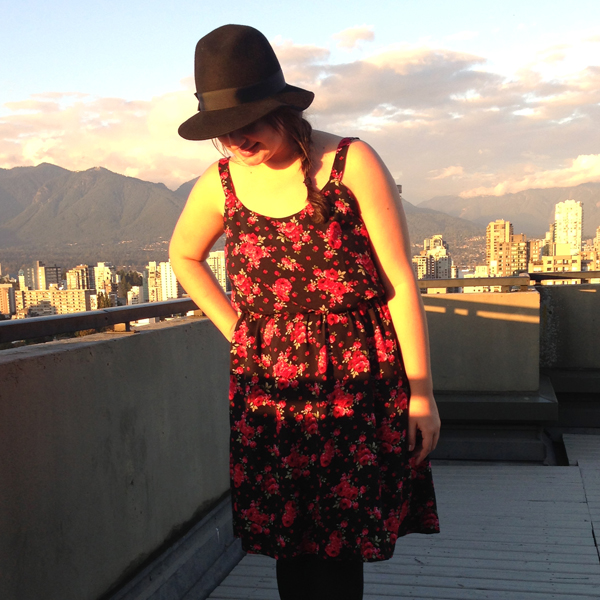 On a different subject, do you guys like my hat? I was never a big hat wearer (I have a big head!), but I really adore this one. I find hats inconvenient when I need to take them off and carry them through parts of my day. I can only really wear a hat when I know it can stay on my head for the entire outing.
Do you ever accessorize looks to "share online" differently from how you would wear something in real life? I do sometimes! I will admit, I love this hat but I don't wear it out often. I think I love the idea of it more than the convenience.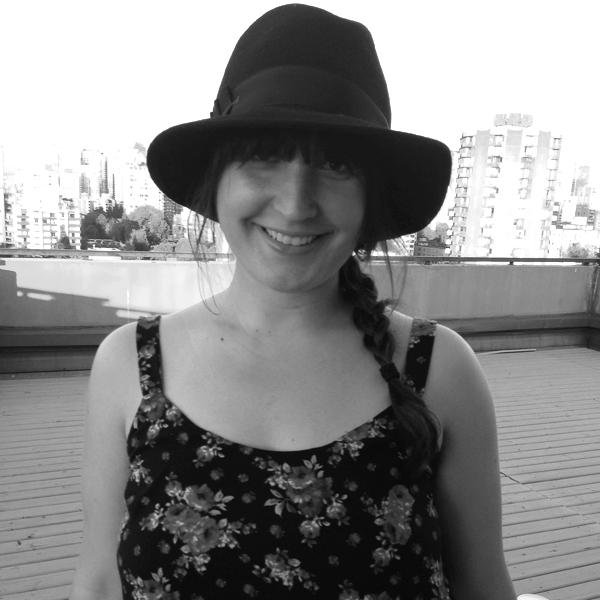 So that's my new Saltspring dress! I'm so glad I tried making a fall version, I can really see myself wearing this again and again.
And great news! Michael Levine & Low Price Fabric is offering Sewaholic readers 10% off at checkout with the discount code SP10. This offer applies to orders from anywhere in the world and can be used until November 30th. Click here to visit their online shop and if you are from outside the continental USA, click here to order using the special order form. Time to go shopping, yay!