While I'm showcasing some of the amazing things people have made with Sewaholic Patterns, I had to include this one – a Cambie Wedding Dress!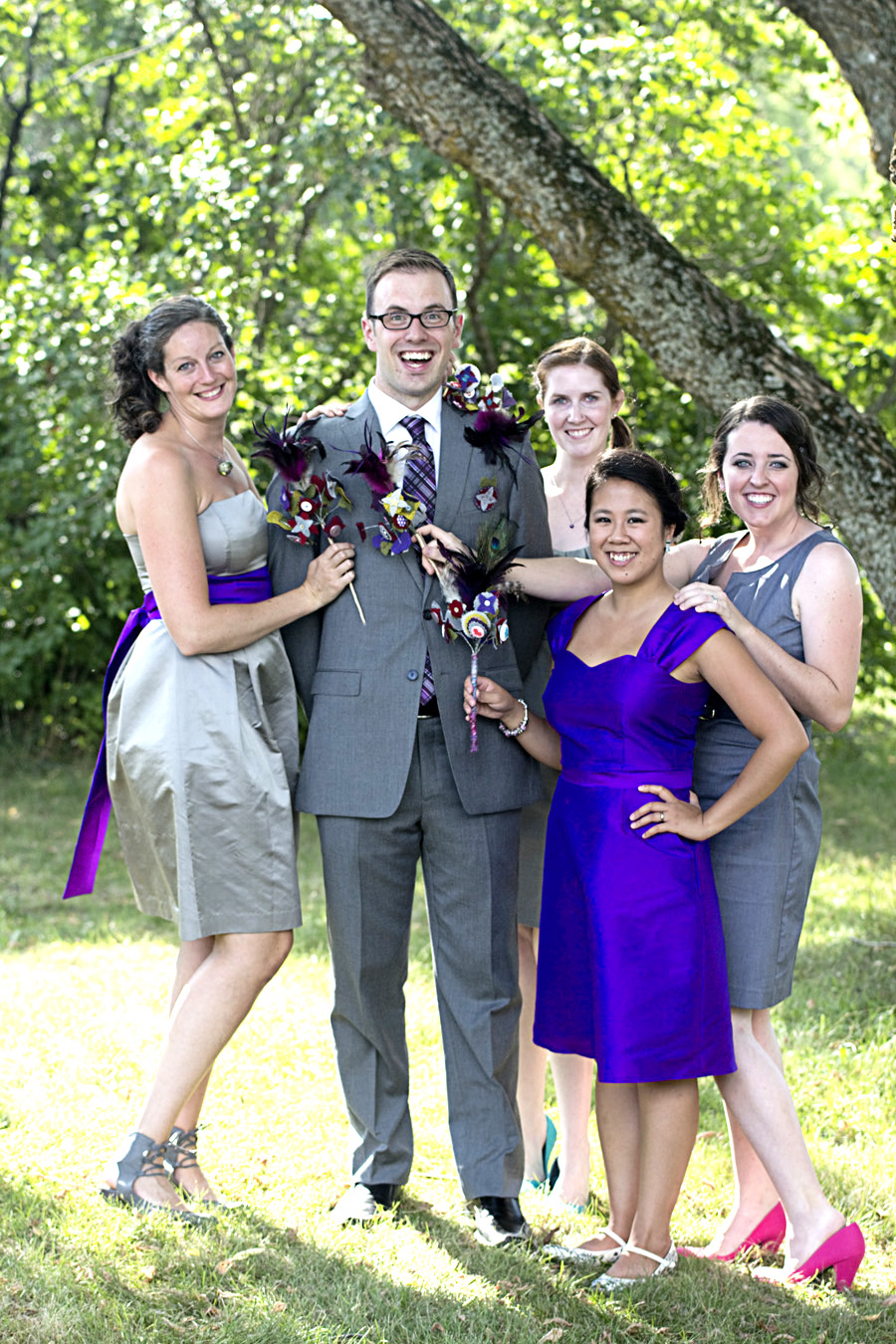 This beautiful dress was sewn and worn by Gemini for her wedding last year. Isn't it striking? I love the bright purple colour, if you're going to be non-traditional why not pick an amazing colour like purple?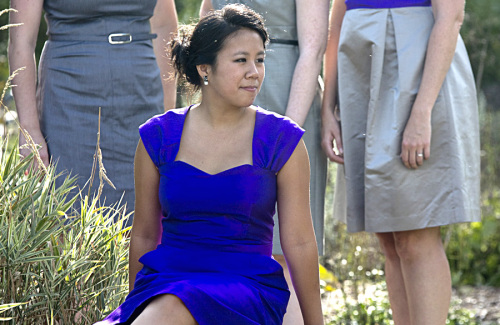 Click here to see more photos on her blog and to read about how she decided on her wedding dress. I like this second photo, she looks so relaxed! That's what a good dress can do for you. (Plus, imagine the practicality of having a wedding dress with pockets in it – brilliant!)
I'm so flattered that a pattern I designed was chosen to be part of her special day. I design patterns thinking that you guys might like them, I always design things that I would want to wear myself, but never in my wildest dreams did I think that people would choose my pattern for something as important as a wedding dress. The Cambie is more versatile than I ever dreamed it could be!
(I know there is at least one other wedding Cambie planned – hello Becky! You can see a bit of it here but the dress hasn't had its final reveal yet.)
Thanks Gemini for letting me share your photos! Congratulations and best wishes for the start of your new married life!