This skirt reminds me so much of a skirt I wore in 1994 – in a good way! It was a floral rayon skirt in a similar colourway and print style, maybe a little shorter, and I loved it. I was in the eighth grade, and wore it with patent leather Mary Janes, sometimes a red plaid lumberjack-style jacket with quilted lining on top. The 90's are coming back in fashion again, and this skirt fits right in!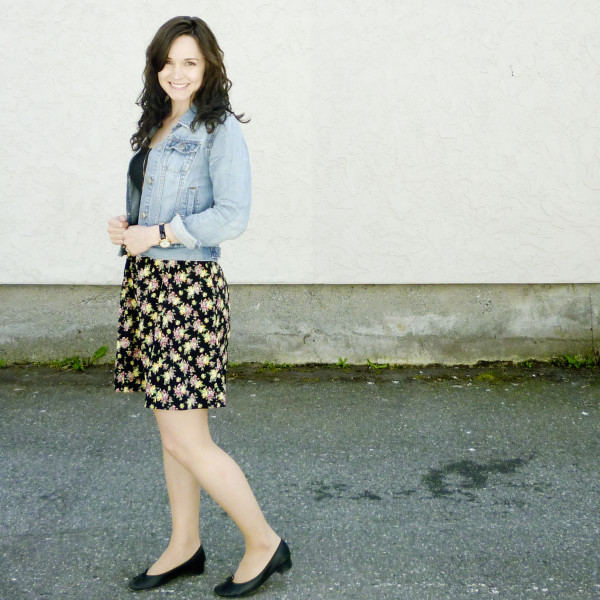 It's the Rae Skirt, View A, the shorter length and less full silhouette. I was short on fabric and wanted to squeeze it out of the yardage I had. The less-full version still has a good amount of flare and doesn't look like a rectangle.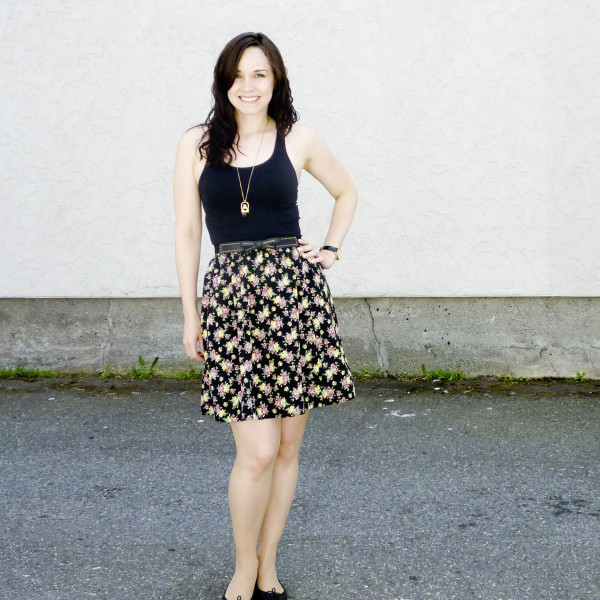 (Pictures taken a little while ago, when it was warmer!)
The fabric is vintage rayon, bought on Etsy about 3 years ago, when I was still amazed that you could buy vintage textiles online and wanted to snap them all up! It could also be 90's era vintage, since the classification of vintage probably extends to 1994 by now. (20 years ago – wow how time flies!)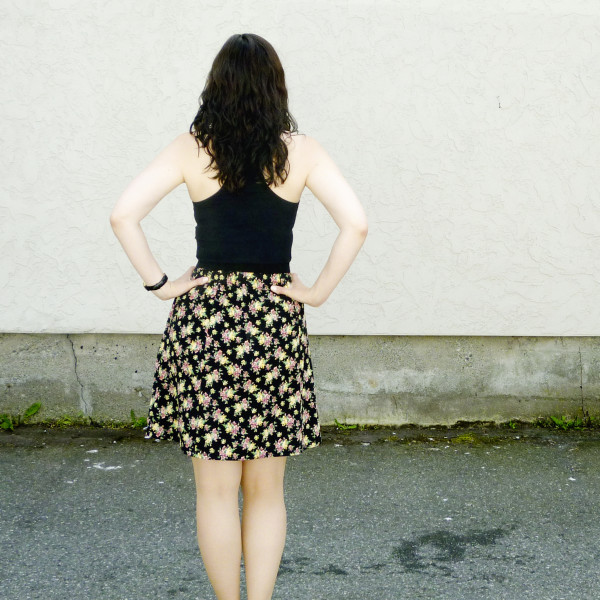 I made this skirt on the same day as the black dotted one – a while ago, I meant to get this post up much sooner! f you're sewing up a few Rae skirts assembly-line style, choose fabrics that all use the same thread colour for maximum speed! Black thread and black serger thread means no re-threading required until all the skirts are done.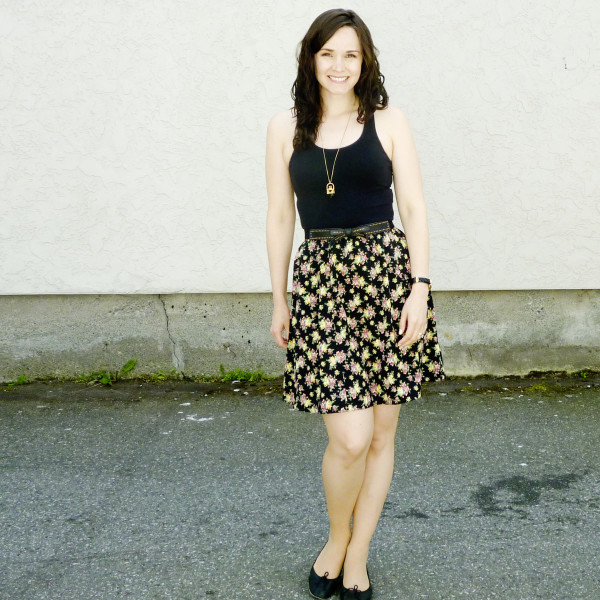 This skirt is going to be pretty with mustard yellow or olive green, fuchsia or coral. Or black. Or grey, both dark charcoal or light heather grey. It's one of those versatile floral prints that almost works as a neutral, or it does if you are me!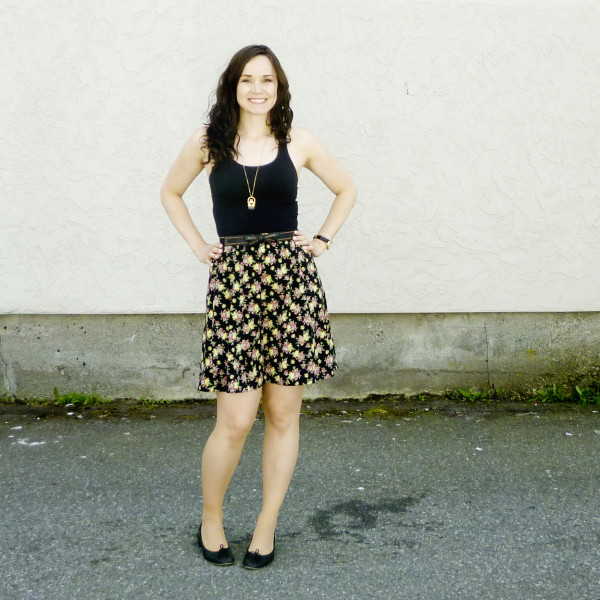 I'm wearing it with a belt, to cover up the elastic waist. If you always plan to wear a belt with this skirt, then adding belt loops would be a good choice.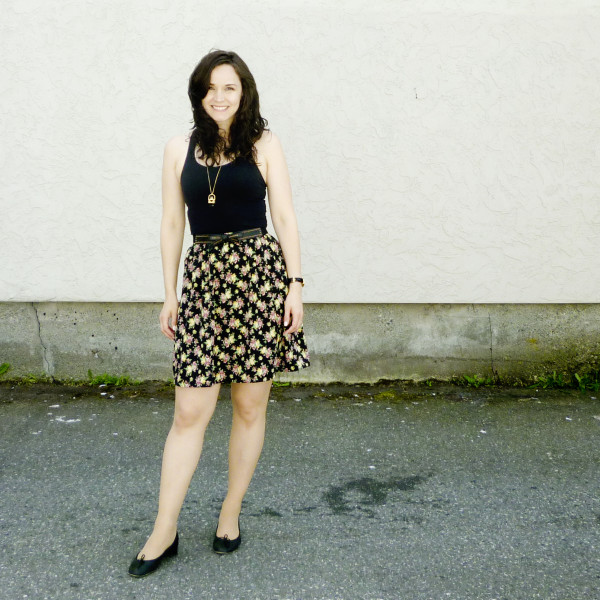 Trying it on in the morning: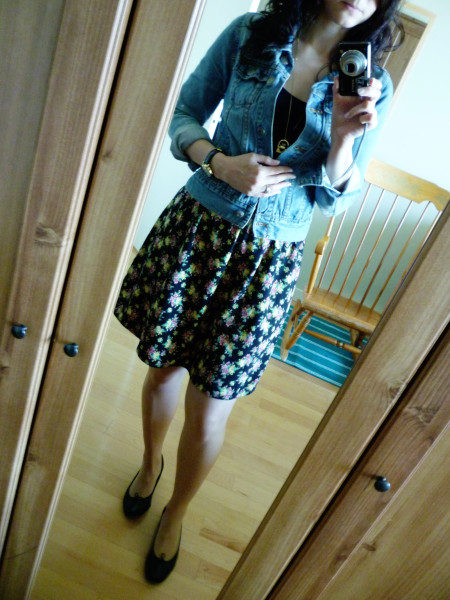 I like the casualness of in-the-mirror shots.
This skirt has a 'one of a kind' label in it, and since the fabric is vintage, it really is!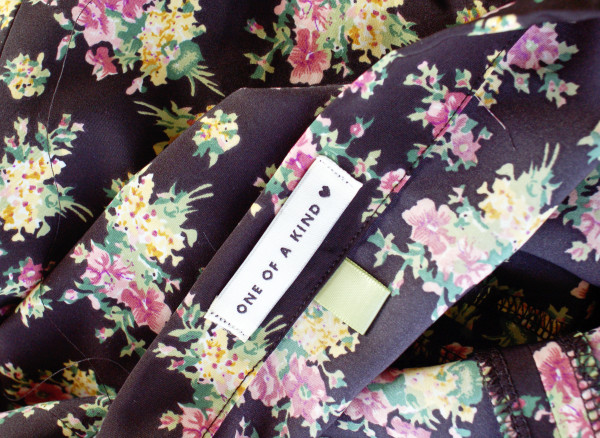 Here's the skirt on the dress form: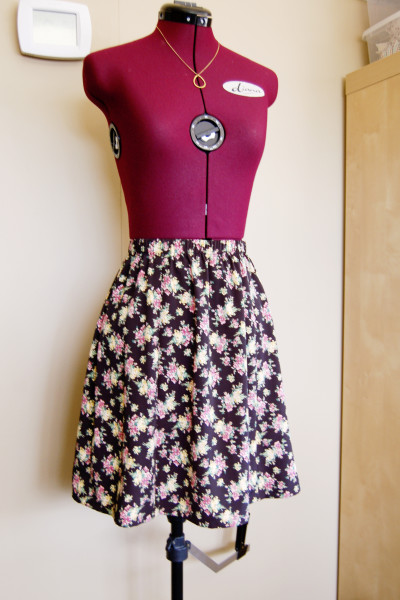 You can see that even the least flared option is still fairly full. This is a great, easy skirt to wear!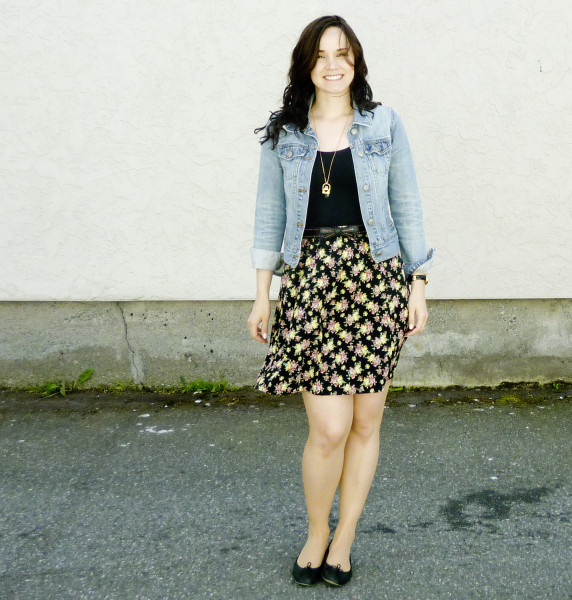 Get the Rae skirt pattern here, and for extra sewing help, follow the Rae-in-a-Day sewalong here!