Summer may still be in full swing, but September is right around the corner and that means fall fashion is on the mind. As sewers many of us try to stay a few months ahead in hopes that we might actually find the time to complete something for the correct season. So today I'm going to share a few tidbits of colour and fabric inspiration to get those fall plans moving forward!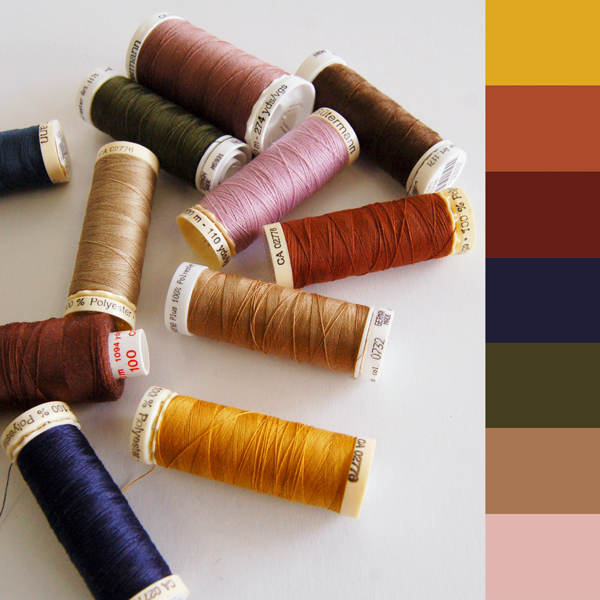 One of my favourite things about this time of the year is the colours. I naturally steer towards jewel tones and earthy shades, and they're popping up all over the place! It's no surprise that I am thrilled to see that '70s inspired colour palettes are still taking the reins in this autumn's trends. Coincidentally our Nicola pattern is distinctly '70s inspired. Funny how trends have a way of sneaking in to our lives…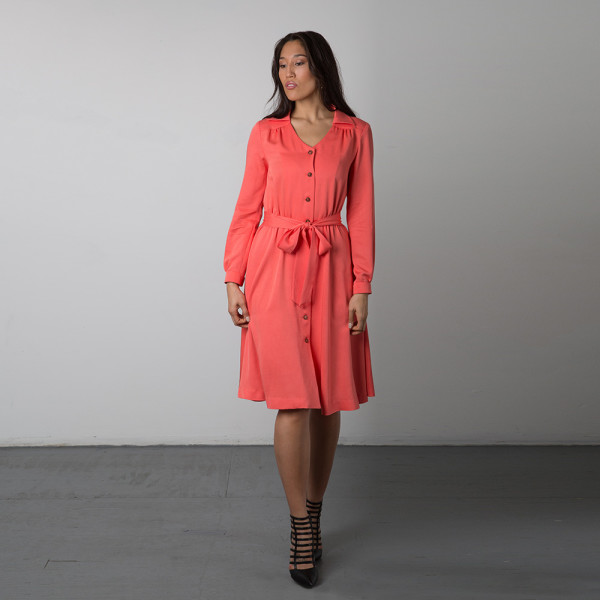 Both our new dress patterns (Harwood and Nicola) are wearable in a number of fabric types. In my opinion the Harwood looks amazing in crisp cottons and linens, while Nicola lends itself well to the drape of lighter weight polyester, rayon, or silk. Below are links to some fabrics we've been dreaming of turning into fall dresses. These are all available through various webstores.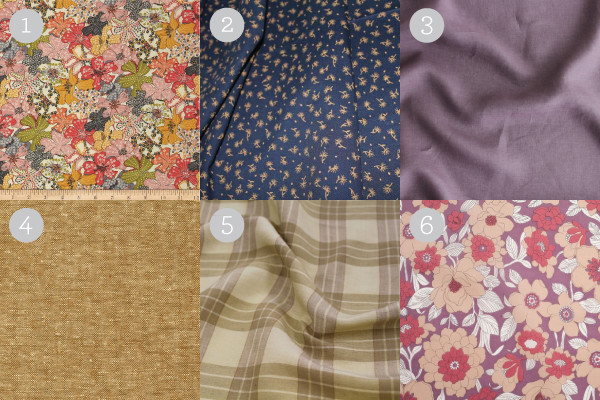 For the Harwood Dress:
1. Liberty of London Classic Tana Lawn / 2. Cotton Top-Weight / 3. Washed Italian Linen / 4. Dyed Linen Blend / 5. Cotton Linen Blend / 6. Cotton Poplin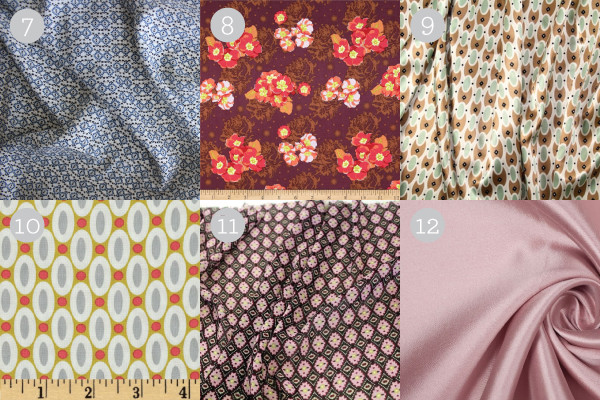 For the Nicola Dress:
7. Polyester Crepe / 8. Rayon Challis / 9. Stretch Charmeuse / 10. Rayon Challis / 11. Textured Georgette / 12. Wool Silk
Just imagine that navy and gold dandelion print paired with dark tights and a leather saddle bag! For more fabric and styling ideas check out our Harwood and Nicola inspiration on Pinterest here. Can't wait to see your fall colour choices!