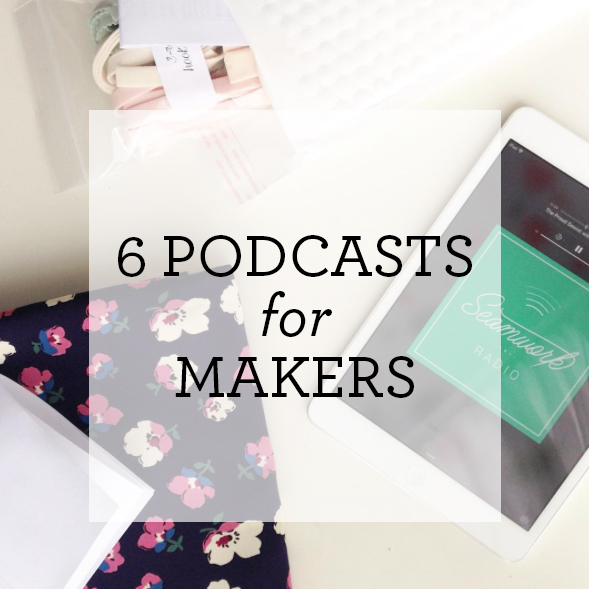 Confession: I am a podcast addict. I absolutely love listening to podcasts while I work, cook, drive, and of course, while I SEW! I listen to all kinds (true crime is my guilty pleasure), but today I'd love to share my favourite podcasts that I think will really appeal to creatives, sewists, and makers. I've included description from their website or iTunes page (that's the about section in quotations), and my favourite episode to start you off!
#1: Seamwork Radio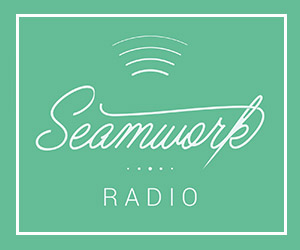 Seamwork Radio is produced by Sarai Mitnick and the team at Seamwork Magazine and Colette Patterns. I especially love the storytelling aspect of this sewing focused show. It's smart, touching, personal, and the sound and editing is top notch.
Website: Seamwork Radio
About: 
Sewing your own clothing can change your perspective in surprising ways. Seamwork Radio brings you personal stories about all the ways designing, making, and wearing your own clothing can alter your life. We talk to artists, designers, and everyday creators about how the act of sewing has helped them slow down, get to know their bodies, discover their own identity, and take part in the growing movement to revive the art of sewing.
Start With:  Episode 1: A Radical Change in Confidence with Jenny Rushmore
#2: Thread Cult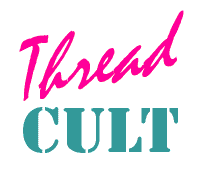 Thread Cult focuses on interviews with creatives, crafters, fashion industry professionals, authors, and more. You'll hear from some familiar names like Sarai Mitnick of Colette Patterns and Liesel Gibson of Oliver + S. Sadly there have not been any new episodes for a little while, but there is a great archive of old episodes to listen through!
Website: Thread Cult
About:
Each episode, journalist and sewing blogger Christine Cyr Clisset (of Daughter Fish) interviews master craft people and creators in the home sewing, textile, and fashion communities. From independent pattern and textile designers to couture experts and curators, Christine brings you along on thought-provoking conversations sure to enlighten your own sewing or fibers practice—and give you something to listen to while you stitch, weave, dye, or work!
Start With: (It's a tie!) Episode #4: The Story Behind Spoonflower or #29 Claire Shaeffer, Haute Couture Revealed
#3: Modern Sewciety
This is much more of a quilting focused podcast, but it deserves a mention in my book. The host Stephanie is super friendly and it's kind of like listening in on a conversation between good friends. I of course loved the episodes featuring some familiar names from the garment sewing community like Kelli of True Bias (episode here) and Jen of Grainline Studio (episode here)!
Website: Modern Sewciety
About:
Modern Sewciety features modern creative bloggers in many different industries such as sewing, crafting. I will chat with each guest about what really led them to blogging, why they blog, what inspires them, what blogging has brought them, for example book deals, designing fabric and patterns, working with other companies. We will also talk about their passions that fuel their blogs like sewing, crafting, cooking, home improvement, and parenting. It is a chance to get to know them a little more than what we read on their blogs and just have a great time chatting.
Start With: MS episode 047:: Jennifer Mathis & Tilly Walnes
#4: While She Naps
I am a huge fan of Abby Glassenberg and her smart, honest perspective on creative business and our sewing industry. This podcast feels a lot like an extension of her blog and newsletter (I highly recommend both!). There are some excellent interviews with creative business owners and Abby is not afraid to ask all the questions we are dying to know the answers to.
Website: While She Naps
About: 
I talk with designers and makers about what it really takes to build a creative business. Then we recommend great stuff we're loving right now.
Start With: Podcast Episode #68: Heather Lou
#5: Elise Gets Crafty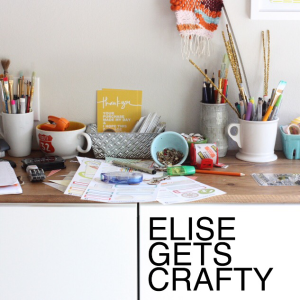 Elise is a veteran blogger (she has been blogging for 10 years!). This podcast is not about sewing – it covers so many aspects of creative small business, including blogging, social media, running an online store, and growing/taking risks. This podcast is a bit more informal and which to me gives it an authentic and honest vibe – no heavy editing or fancy audio, but you won't miss it. I really love Elise's interview style and perspective!
Website: Elise Joy
About:
A weekly podcast that talks mostly about creative small business.
Start With: On Taking Creative Risks / Episode 82
#6: After the Jump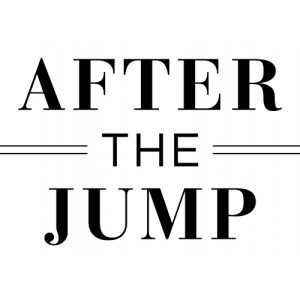 After the Jump is an interior design podcast, but I feel it's worth mentioning! This podcast covers some great topics including business, social media, blogging, design, and so many other things that I think any maker or creative small business owner would be interested in. This is another show that has not been updated in a while, but there are 100 episodes in their library!
Website: After the Jump
About: 
Design blogger Grace Bonney of Design*Sponge takes her love art and design from the web to radio. Through a series of interviews with designers, store owners and up-and-coming members of the creative community, Grace will delve deeper into the world of independent artists. From exploring the day-to-day lives of contemporary makers to discussing the challenges they face, After the Jump will take the conversation off the screen and into real life.
Start With: D*S Radio: The Cost of Independent Design 
—
Are you a podcast listener? Share your favourites in the comments!